Arise in Stability 公式サイト BIOGRAPHY
BIOGRAPHY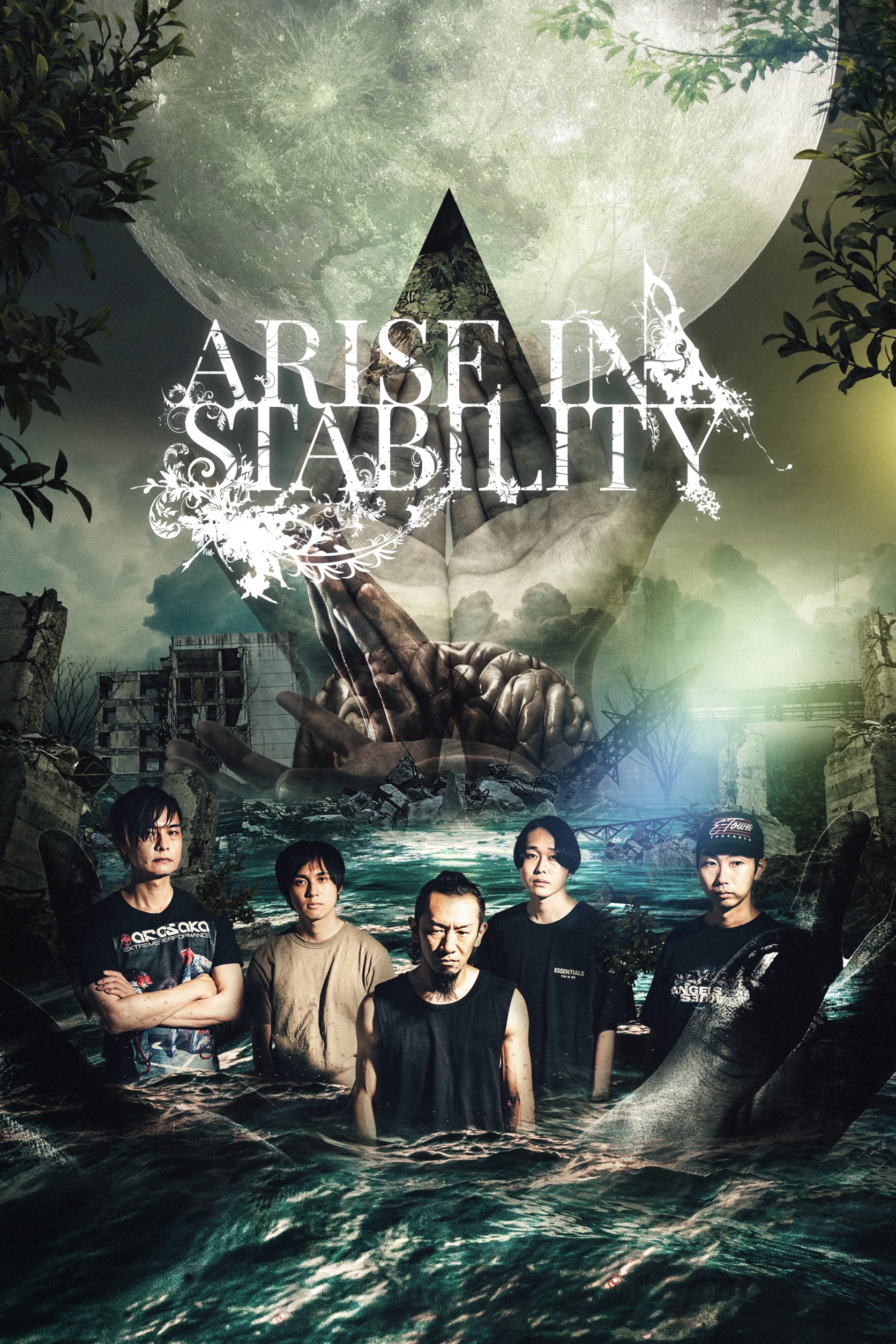 (from L to R)

Drums

Suguru Yamashita

Bass

Ackey

Vocal

Hosuke Taniguchi

Guitar

Kotaro Mezaki

Guitar

Masayoshi Onodera
PROFILE
2004年に横浜で結成のProgressive Metalcore Madness。変拍子・ポリリズム・超絶技巧を駆使しながらもドラマに溢れた楽曲に、哲学的な深淵さを持つ日本語詞デスヴォイスが乗る、という独自のスタイルで日本のプログレッシブ・メタル/ハードコアの代表格となる。
2nd albumリリース後、2021年にBa.Kodai, Gt.Yusukeが脱退するも、2021年4月にBa.Ackeyが、2021年8月にGt.Kotaroが加入し現在の編成へ。
2011年に1st album "The future that amnesiac draws"、2015年にAngagement、The Rabiesとの3way split "The Heretic's Proof"、2020年3月に2nd album"犀礼 / Dose Again"をlast fort recordsよりリリース。
9年ぶりとなるフルアルバム"犀礼"は更にプログレッシブに進化しつつも、濃密な情報量と聴きやすさを両立させた新境地。13分を超えるラストの"atyanta"まで、"虚構"をテーマに描かれた60分の壮絶な抒情詩に耳を委ね、思考を極限まで飛ばして欲しい。
Arise in Stability is a Japanese Progressive metal band from Yokohama, Kanagawa prefecture, Japan. They formed in 2004. They released a full-length album "the future that amnesiac draws" from last fort records in April 2011. Now metal and hardcore scenes in all over Japan acknowledge Arise in Stability as "Technical progressive metalcore madness" that is like nothing else.
The band released 3way split "The Heretic's Proof" on Nov. 13, 2015, 2nd full album "Dose Again" in March 2020 from last fort record. Comprised of a frightful amount of information, emotional melodies, aggression and virtuosic structures, "Dose again" will take you to the extreme level of contemplation.
After several member changes, current lineup was formed since Aug. 2021.
photo by Jun Tsuneda
artwork by honmarin

Supported by